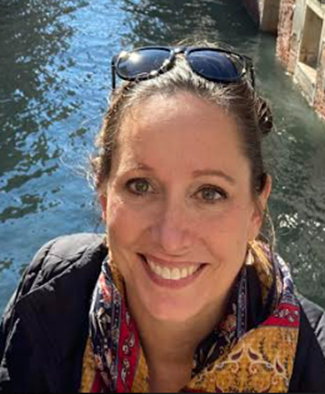 Rebecca Hadley-Catter, LC, LEED AP
Rebecca managed the SOURCE Lighting Education Center for over 17 years. In this position she developed course content, facilitated, and taught multi-day workshops and symposiums educating more than 10,000 attendees annually.  She is known as an effective communicator and engaging speaker, adept at simplifying complex technical concepts and communicating them to non-technical audiences. Rebecca's responsibilities included the design and capital projects oversight for new construction and renovations while managing the day-to-day operations of the 36,000 square foot customer experience center.
Rebecca's experience as an Assistant Professor and Program Chair at Baylor University and Texas Tech University contributed to her ability to develop course content based on adult learning theory, as well as manage and facilitate education programs. As an Assistant Professor she conducted research on lighting solutions for the elderly and taught lighting as a part of the design curriculum.  Rebecca draws on design, research, and education expertise to develop educational presentations and design solutions for a variety of applications.
Rebecca is a graduate of Florida State University with a Master's degree and Purdue University with a Bachelor's of Science in Environmental Design. She is Lighting Certified (LC), a LEED Accredited Professional, and is an NCIDQ certified designer. As a member of the Illuminating Engineering Society of North America she is chairperson and a faculty member of the Teachers of Lighting Workshop – a week-long lighting workshop for University Professors teaching Lighting.  She is also a member of the RP-28 Committee and is passionate about the visual environment and design for older adults.