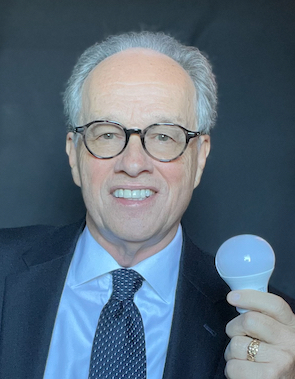 Mark Lien is a world renown expert in the lighting field.
Mark has designed interior and exterior lighting systems for a wide range of applications including residential, municipal, retail, healthcare and both conventional and nuclear power plants. Over several decades he has provided lighting education while working, presenting, and teaching across four continents.  He serves on over twenty lighting related committees including ASHRAE, ANSI, IEEE, ICC and the IES.  As a part of his job, he also monitors over one hundred lighting-related organizations.
Mark is a columnist for Lighting Design and Application Magazine writing on the changes in our industry and he hosts a podcast on lighting trends and technologies.  Mark has served on multiple boards and is currently on several executive committees advising various organizations.  Mark ran the educational centers for both Cooper and Hubbell Lighting and was the Director of Government & Industry Relations for OSRAM SYLVANIA before joining the Illuminating Engineering Society.  He serves as lighting consultant to the IES today through his company, Augmented Illumination.